AUTHOR:
Marc Mitnick DPM
home
-->
product recommendations
RECOMMENDATIONS FOR PAINFUL FEET
As a practicing foot specialist with over 30 years of experience treating foot pain, I would like to offer you a few items that I use every day in my practice to help patients with their problem feet and ankles.




One of the most effective ways to treat many foot problems is through the use of orthotics. These are devices that fit into your shoes to redistribute your body weight and change the way you walk. In doing so orthotics are very effective in relieving many types of foot disorders. The difference between orthotics and the arch supports that are sold in supermarkets and drug stores is that orthotics actually redistribute body weight while store bought arch supports just cushion the foot which for many of the problems I treat, just are not enough.




Below are two types of orthotics that I offer. The Superstep orthotic is designed for sneakers, work boots and casual laced shoes. The Redithotic slim 3/4 is designed for men and women who must wear dress shoes on a regular basis but require an orthotic.




Take a look at the full description of each orthotic by clicking on the picture. I discuss the various foot and ankle conditions that each orthotic will help treat. These orthotics are a good alternative to custom made orthotics which are very expensive.




KLM ORTHOTIC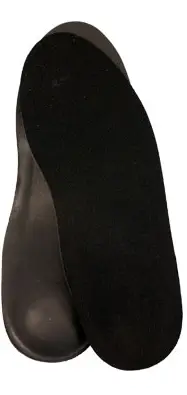 REDITHOTIC 3/4 SLIM